The world is waking up to the reality that the way we consume fossil fuels for energy is having an adverse impact on our planet. Alternative and clean forms of energy generation and storage are being developed at a rapid rate, and the movement includes the electrification of consumer cars and other vehicles that have up until now been fueled by gasoline.
As the demand for electric cars grows and more automotive manufacturers offer them, they are becoming more affordable, which is having a profound effect on the consumer vehicle industry. To manufacture the large, complex batteries required to power electric vehicles, four metals are required: lithium, cobalt, nickel and graphite. There is 15x more graphite in electric car batteries than lithium, making it a key component of the movement.
With fuel prices surging and the need for eco-friendly alternatives becoming a necessity, graphite will play a pivotal role in the electric vehicle industry in years to come.
Up until now, China and Mozambique have been the predominant sources for graphite across the world. With deposits coming from so far away, the North American markets have struggled to justify the import prices. However, with Lomiko Metals' La Loutre deposit in Quebec, Canada, North American-sourced graphite has now become a viable option for prominent consumer vehicle companies.
Graphite has numerous extraordinary qualities that have endless potential for applications across any industry. It is one of the most versatile non-metallic minerals in the world and has the highest natural strength of any material. Graphite is also one of the lightest reinforcing agents but can withstand temperatures over 3,600°C while maintaining its strength and stability. In addition to this, graphite is a natural lubricant and can be corrosion resistant.
There are three varieties of graphite: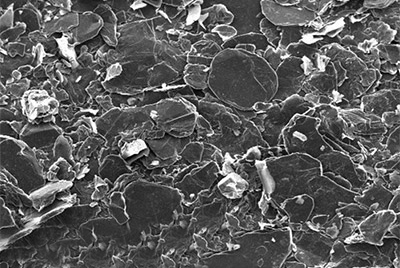 Flake Graphite
Flake graphite is the most recognizable natural graphite material. It is commonly used in lead pencils and is desirable for emerging technologies such as lithium-ion batteries. Flake graphite is found in metamorphic rock and can have a carbon range of 85-98%. It is this type of graphite that is so important for the green energy revolution, and it is this same flake graphite that has been found at Lomiko's La Loutre property in Quebec.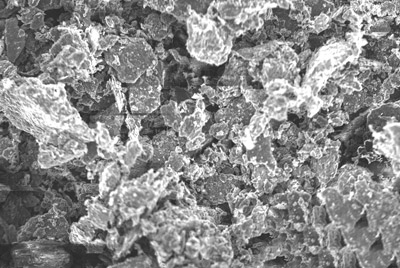 Amorphous Graphite
Amorphous graphite is the most abundant form of graphite. It has the lowest purity out of the three forms of graphite and is roughly four times cheaper than flake graphite. Due to its softness, including as an additive to metallic alloys, it can be used as a lubricant or grease in many applications.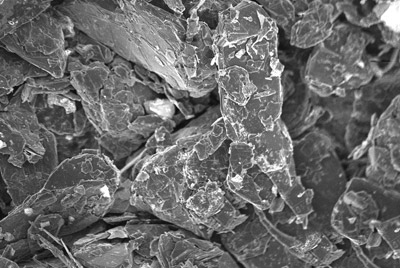 High Crystalline Graphite
High crystalline graphite, which is commonly known as lump or vein, can only be extracted in Sri Lanka. It has a 90-99% carbon range, but it is not a viable option for companies requiring graphite due to the limited supply.
With the need for green technology growing every day, the demand for graphite is increasing at a significant rate:
On average, 110 pounds of graphite is used in an electric car, while hybrid cars use around 22 pounds.
Lithium-ion batteries need 20 to 30 times more graphite than lithium in production.
Graphite is not only used in lithium-ion batteries. It is also a key material in energy storage, pencils, sporting equipment and electronics, which includes smartphones and laptops.
The graphite market is projected to hit $27 billion by 2025, with the demand for the material increasing in multiple industries.
With the cost of gasoline or diesel vehicles rising, there has been a significant shift to electric cars. It is now economically and environmentally feasible to make the switch. The electric revolution has begun.
As the graphite economy expands, the market could surpass supply within the next ten years. There are no US graphite mines, so major car manufactures have had to import graphite from as far as China. However, Lomiko Metals' graphite property in Quebec, Canada is poised to become a leading supplier to the North American graphite market. The La Loutre deposit offers high-grade graphite and is easily accessible, making it cost-effective to extract.