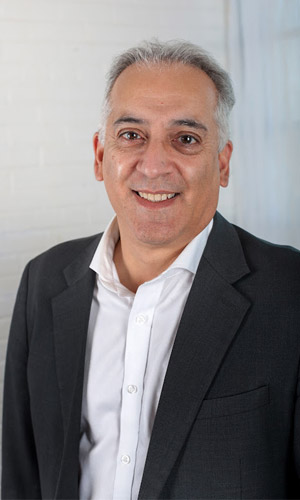 A. Paul Gill, Executive Chairman
Paul Gill is involved in the strategy, planning and implementation of creating new businesses and restructuring organizations. He is currently the Executive Chairman of Lomiko Metals, CEO of Lomiko Technologies, and a Director of Graphene ESD and Altair Ventures. Mr. Gill was instrumental in spearheading investment activities under Lomiko Technologies into Graphene 3D Lab (TSXV: GGG), a graphene and 3D printing company, Graphene ESD and Smart Home Devices Ltd, an electronics manufacturer and Promethieus Technologies Inc.
Until October 2006, Mr. Gill was heavily involved in the dynamic growth stage of Norsemont Mining, during which the company grew from a market capitalization of $1M to a buyout of $512M. During his tenure with Norsemont Mining, Mr. Gill was the vice-president of business development, as well as the director, president and CEO, chief financial officer, and corporate secretary. In 2011, Norsemont was bought by HudBay Minerals for $512 million.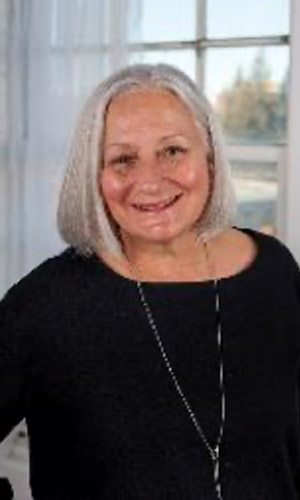 Dominique Dionne, Director, Chair of Environment, Social and Governance Committee (ESG)2,3
Ms. Dionne is an award-winning communicator who has held high level positions in the areas of public relations, government relations, and brand management with major international companies. She is based in Lac Supérieur, Quebec and is Francophone. She currently serves as a Corporate Director on the boards of publicly listed companies and not-for-profit organizations. Ms. Dionne chairs the board of directors of Public Relations Without Borders, an international cooperation organization. Until recently, she held the position of Vice President, Public Affairs and Strategic Communications at PSP Investments, one of Canada's largest pension investment managers. Previously, she served as Vice President, Institutional and International Relations at the Caisse de dépôt et placement du Québec, where she was responsible for developing and implementing strategies to position and ensure the Caisse's outreach, both throughout Québec and at the national and international levels. Prior to serving at the Caisse, she was Vice President, Public Affairs, at Xstrata Nickel (now Glencore) and Vice President, Communications, at Bombardier.
Belinda Labatte, CEO and Director 1
Belinda Labatte, CFA, MBA, ICD.D, has more than 15 years of senior management experience in mining and the extractive industry, and 20 years of capital markets experience, including a decade of strategic development, capital markets investment banking experience, stakeholder engagement, and asset acquisition and disposition processes. Her most recent position was Chief Development Officer of Mandalay Resources Corp.  Prior to that, Ms. Labatte was the founder and President of her own Company, The Capital Lab Inc., a leading Toronto-based consulting firm. Ms. Labatte is fluent in French, Spanish and German and graduated from the Rotman School of Management with an MBA. She holds the ICD.D designation and is CFA charterholder. Ms. Labatte serves as independent director of Star Royalties Ltd.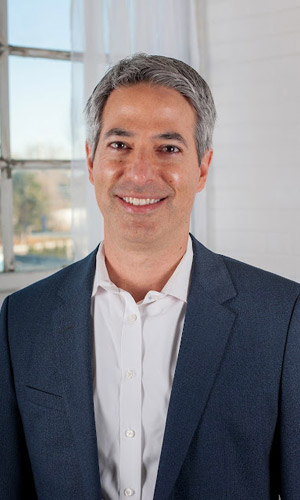 Eric Levy, Director and Chair of Corporate Compensation and Nominating Committee
Eric Levy is Head of Osler's Montreal Corporate Group and Chair of the Gaming Group. He also sits on the Osler Partnership Board. Me. Levy specializes in cross-border M&A and securities law and has significant experience in public offerings, private placements, recapitalizations and stock exchange listings.
Me. Levy has developed a stellar international reputation and 22 years of experience advising on complex issues concerning securities and governance matters. He is an advisor to numerous Canada-based private and public companies as well as multinationals in various industries, including mining and gaming. His private equity expertise includes representing numerous technology-based companies and institutional private equity funds in structuring cross-border financings.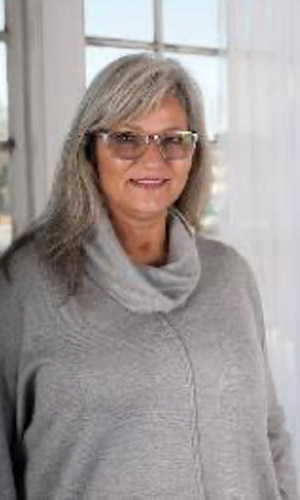 Lee Arden Lewis, Director 1,2
Lee Arden Lewis is a veteran strategist with a long history of developing collaborative business models. Ms. Lewis joined ISBRG Corp as Director of Operations in 2022. Prior to ISBRG, Ms. Lewis served as the Canadian Liaison of the Federal Communications Commission (FCC) to help create Telesat's first web portal for Indigenous people in Canada. Ms. Lewis was honoured to be elected by the working group of Indigenous Chiefs to this position – and subsequently hired by Environment Canada and the Canadian Wildlife Services. Traditional knowledge from the group was formally written into Canadian legislation – the Species at Risk Act (SARA). In this role, Ms. Lewis adapted a number of successful U.S. digital policy innovations for Canada, including the development of information technology work training programs for Indigenous people.
In Ms. Lewis' role as consultant for Crown-Indigenous Relations and Northern Affairs Canada (CIRNAC) she produced projection reports on the effects of the digital age on Indigenous cultures and identified potential paths forward. Working with the Assembly of First Nations (AFN) and the Aboriginal Traditional Knowledge Group, Ms. Lewis served as a consultant for Canada Ontario Resource Development Agreement Committee (CORDA).Ms. Lewis' work with the Navajo Heritage Program and the Aboriginal Working Group brought together Indigenous Chiefs from Canada to the Navajo Nation to share governance information.
For over a decade Ms. Lewis was the sole proprietor of Jackson's Falls Country Inn and five-star Indigenous restaurant in Prince Edward County, Ontario. She was instrumental in creating the Taste of the County initiatives – a marketing arm of the County – producing and introducing Indigenous herbs and cuisine to locals and tourists. Working closely with regional partners, Ms. Lewis advanced tourism management while ensuring environmental sustainability to help establish Prince Edward County as the world class destination it is today.
Ms. Lewis serves as an independent Board Member for Lomiko Metals. Defending and enhancing the rights of Indigenous people is both her passion and profession. Ms. Lewis is a status member of the Mohawks of the Bay of Quinte Tyendinaga Mohawk Territory and is based in Prince Edward County.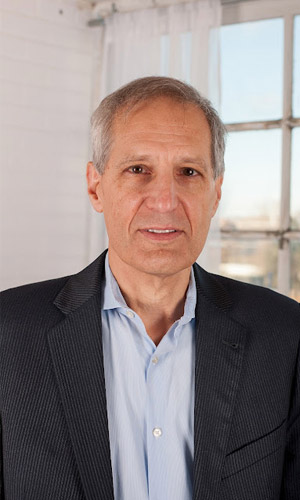 Sagiv Shiv, Director, Chair of Audit Committee, Lead Independent Director 3
Mr. Shiv is a Managing Director at B. Riley Securities based in New York City. Prior to B. Riley's acquisition of National Securities, Mr. Shiv was the Senior Managing Director and the head of the Advisory Services Practice at National Securities Corp. Prior to National, Mr. Shiv led the global M&A and Advisory Practice at INTL FCStone Inc. and at Merriman Capital. Prior to entering investment banking, Mr. Shiv served as Chief Financial Officer of three multi-national diversified holding companies. At his last corporate position, Mr. Shiv served as CFO of The Plastiflex Group, an international manufacturing company, with 6,000 employees in 10 locations in eight countries. As CFO, Mr. Shiv led the acquisition, integration, and divestiture of several businesses. He has also served on the boards of several publicly-traded companies, as well as on the boards of private entities and charities.
Footnotes:
1 – Member of Audit Committee
2 – Member of ESG Committee
3 – Member of Corporate Compensation and Nominating Committee