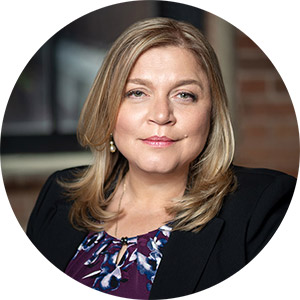 By Gordana Slepcev, COO, Lomiko Metals
Completing a Preliminary Economic Assessment (PEA) is crucial to any mining project in North America. It helps guide new market participants through often confusing news regarding the project and contains vital information on the project's viability as a whole.
This article explains the steps to getting a Preliminary Economic Assessment and how it is completed in layman's terms.
When do companies complete a PEA?
Before the project becomes a mine, several technical reports have to be completed. A PEA is crucial to determine whether the project is a viable asset for the company. PEAs must be produced in a form of a technical report and/or have several supporting technical reports alongside it. Many of these supporting reports have to be completed by an independent firm to ensure accurate and impartial results.
How long does a PEA take and what does it include?
A PEA can take up to a year to complete and offers a preliminary view of the project, including information such as where it is located, what kind of minerals are being evaluated, the geology of the deposit, what kind of the mining will take place (for example, an open pit where trucks move rock that is mined by shovels, or an underground mine where mining is done deep underground via a network of tunnels connecting mining areas). It will also estimate how many minerals or metals and how much of each can be produced, how it will operate when functional, and how much money it will take to get the project off the ground.
The entire process starts when a geologist determines that exploration drilling has revealed the presence of a deposit that has economic value. Based on the geological visualization and estimates of quantity and quality developed using geological or mining software, experts determine the extent of minerals and metals contained in the deposit and its mineral/metal content. Based on this assessment by a geologist and/or a "Qualified Person" ('QP'), the materials can be classified as Measured, Indicated or Inferred, depending on the expert's confidence in the mineral resource. Measured mineral resources are of the highest quality, followed by Indicated resources, and then Inferred, which are the least certain and cannot be used in Pre-feasibility or Feasibility Studies. The PEA will often include inferred mineral resource projections, which can be valuable to companies and investors as they evaluate the mineral potential and where they should focus their attention next in order to expand Measured and Indicated Resources quantities and qualities.
What happens after a PEA is completed?
After a company produces an approved PEA, it can then move on to pre-feasibility studies that will determine the economic breakdown of the mining project and detail deposit quantities and qualities that would be mined and processed during the project life. The pre-feasibility study is based more on site-specific data than the PEA, so it can give a better insight into a project's economics.
At La Loutre, this means we will be collecting data on site this winter and spring, including drill samples. Drill core recovered during the drilling campaign that will start in February will be tested to confirm deposit quantity and quality and increase confidence in the mineral resource as we reclassify Inferred resources into Measured and Indicated.
Lomiko is also starting detailed metallurgical testing to confirm flow sheet and processing plant layout and to test how well our graphite will be suited for different industrial applications, including anode and battery production. The La Loutre graphite deposit is located in a geological setting that has been proven to be well suited for anode and battery production.
Based on a positive pre-feasibility study, Lomiko would next move towards a feasibility study and detailed engineering, where all the components of the project would be detailed and ready for construction.
Lomiko's La Loutre PEA assessment
On September 10, 2021, Lomiko Metals published its PEA for La Loutre, which indicated the project had a 15 year mine life producing 100,000 tonnes of graphite concentrate at 95%Cg, for a total of 1.5Mt of graphite concentrate. This report was prepared as a National Instrument 43-101 Technical Report for Lomiko Metals Inc. by Ausenco Engineering Canada Inc., Hemmera Envirochem Inc., Moose Mountain Technical Services, and Metpro Management Inc., collectively the Report Authors.
On October 2, 2021, Lomiko consulted with the communities near the La Loutre project to share highlights of this positive PEA. For a recap of this meeting, click here.
We look forward to continued open dialogue and consultation with the local community at La Loutre as we work to advance the project to the next stage of development.