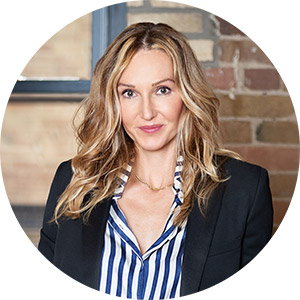 We are on a journey with you to become a high-growth, dynamic and modern critical minerals company. And do you wonder how we came together as a team? It is our shared values of respect, integrity, personal performance and ingenuity that brought us together so we can grow a domestic, secure and stable supply chain of critical minerals in Quebec and in Canada. It was that simple, we came together on a vision for the future.
And we complement each other: Our team has extensive experience in growing businesses large and small, in mine construction and operations, and a deep understanding and respect for the long-term relationship building and entrepreneurial support needed in the communities where we operate.
At Lomiko, we want to do things differently and become an operator and provider of choice for the communities we work in, to create a world of abundant renewable energy in North America. This means a few things to us: we want to do more than minimize our impact on the environment as an industrial company, we want to create a net positive impact, we will look to decarbonize our operations in all projects we are engaged in, we will review all opportunities to work in the circular economy to ensure we have a closed loop and recycling focus in our business operations and we will engage with communities, First Nations and Indigenous people early and frequently.
Together with my colleagues Vince Osbourne, Lomiko's new Chief Financial Officer, and Gordana Slepcev, Lomiko's Chief Operating Officer, we bring a dedicated and committed new leadership team to establish the company's base of operations in Quebec. Get to know us personally here. To support this new strategy, we have a new board of directors who are also changemakers: the board of directors is majority independent, majority female with a female Lead Independent Director, highly diverse in background, with Indigenous female representation. We also have strong representation in Quebec with three directors fluent in French. That's us! Get to know our full board here.
Together we represent a company with purpose: a people-first company where we can manifest a world of abundant renewable energy with critical Canadian minerals in North America.
Responsible Critical Minerals
Our goal is to create a new energy future in Canada where we will grow the critical minerals workforce, become a valued partner and neighbour with the communities in which we operate and provide a secure and responsibly sourced supply of critical minerals. There are 31 critical minerals in Canada, 35 in the USA and 30 identified in the European Union. These critical minerals are deemed essential to the decarbonization of our economies and to technological advancements. In Canada ensuring the supply chain for the electrification of our economy means we need to look to domestic solutions for the development of these minerals. For us, critical minerals of interest include graphite, lithium, REE, PGMs and others that are deemed essential and under-supplied for our new energy and technology future.
Consider that the United States National Mining Association has declared that the country has seen a 113% growth in the volume of critical minerals needed for importation since 1995 and is 100% reliant on imports for 14 of the 35 critical minerals, and 50% import reliant for 17. Canada is well endowed with a wealth of mineral resources, including graphite, where Canada represents 70% of projects globally under development and also in global under-supply with 37% deficit as as percent of market demand by 2030.
Next Steps at La Loutre
With studies of our 100% owned La Loutre graphite property in Quebec underway to de-risk and improve the technical, social, environmental and economic profile of this asset, Lomiko is now preparing for the Prefeasibility Study at La Loutre which includes a variety of studies in exploration, metallurgy, engineering and environmental baseline works. Lomiko is developing exploration drilling program to increase confidence in its mineral resources and confirm the tonnes and the grades within projected open pit shells. Also, the exploration program will provide core data points for the next level of the metallurgical studies, which would further de-risk and provide input into the processing plant design.
Building a New Energy Company
Lomiko is convinced in a hub and spoke approach to building a new energy company in Quebec, Canada: for the new energy vehicle to drive, the wheel must see an equal amount of opportunity and engagement created with each spoke of community, environment, investor and public stakeholders.
The Company is currently in a good cash position, with no debt and has the opportunity to continue to improve its capital structure from a good foundational base. As we further develop the programs at La Loutre and Bourier, the team will continue to focus on strong internal controls and cost management to support our growth as a new energy company.
A bright future for Lomiko
In conclusion, our challenge, to reach even 50% of EV penetration in vehicles in Canada; we require a 20x increase in battery supply, let alone the 100% EV penetration rate announced by the Federal government for 2035. Renewable energy super-centres, longer life batteries and charging stations can and should be sourced from critical Canadian minerals.
We are creating a people-first, responsibly sourced, secure and stable supply of critical minerals assets where projects are developed alongside communities and with all the innovation and ingenuity required to ensure the projects have a net positive impact on the environment and the communities we serve. This is our manifestation and vision.
For more daily updates and industry knowledge give us a follow here: